On Saturday 26th August 2 Onslow teams walked out onto the turf at Memorial Park for their respective Premier League Cup finals. They were the Onslow Tuis from Grade 13 and the Onslow Amritsars from Grade 14. The games were refereed by a national league ref and they also had linesmen.
What a great way to end the season. The Onslow Tuis came away with a 1-0 win over Karori to win the overall 13th Grade Premier League Cup. Well done the Tuis.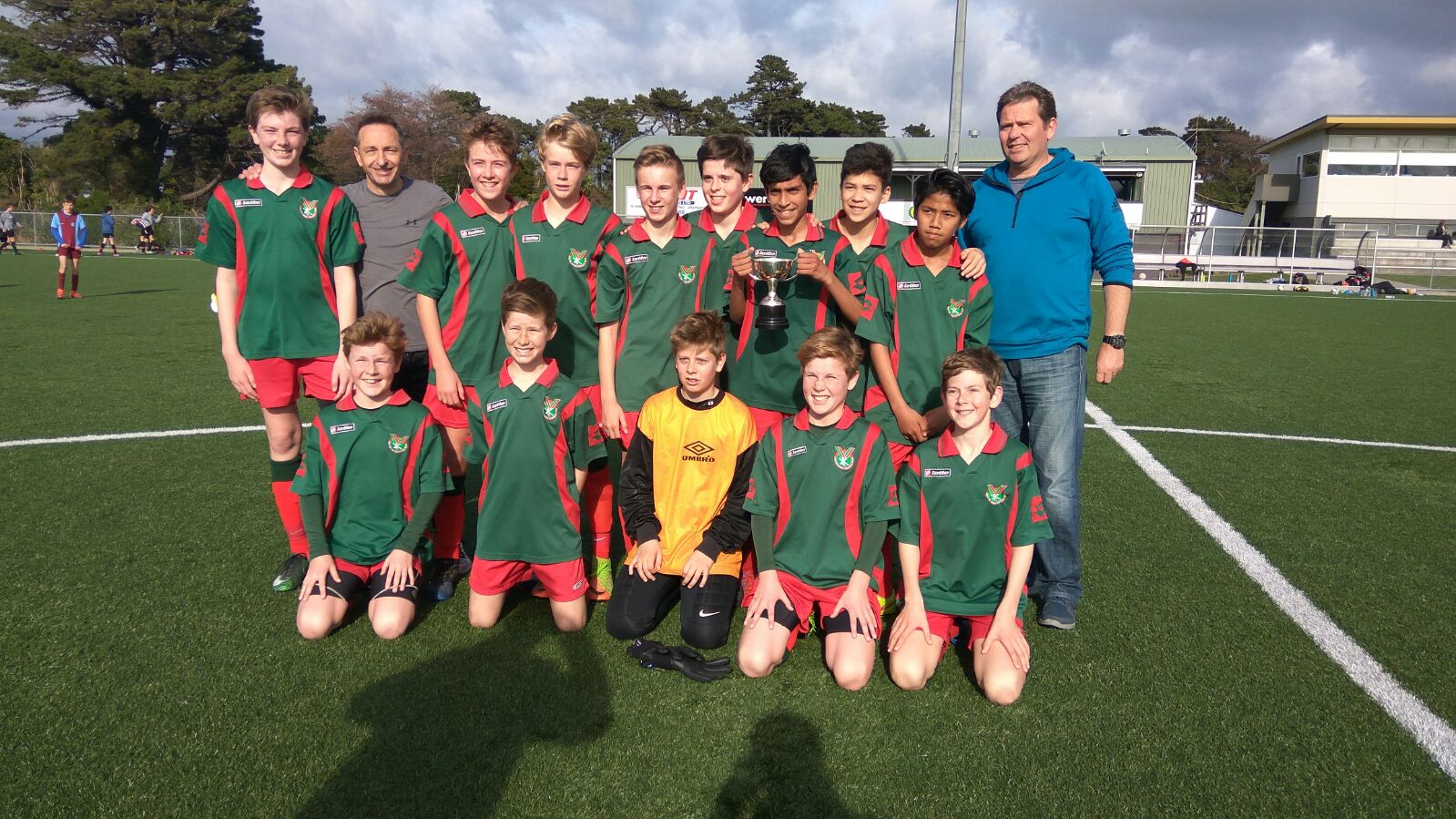 The Onslow Amristars had a very competitive game against Island Bay Sharks for the Grade 14 premier League title. The teams were locked in a 2-2 draw at full time, followed by another 5 mins each way which could still not split the two teams, so it went to penalties. The final score 5-3 to Island Bay Sharks after all the penalties were taken. Well done the Amritsars !